JUST MY THOUGHTS
"Our society has evolved in recent years that it is no longer acceptable that a minister's family can easily secure a RM250 million soft loan and a vast tract of land to breed cattle, when there are thousand others more experienced breeders who could have qualified for such a grant.
It disgusts the public that the minister's family can spend close to a million ringgit on overseas

travel

and entertainment when the company has to dish out huge discounts to its customers in order to compete with imports.
The NFC debacle is not about technicalities. It is about the moral leadership

expected

of our public office holders to safeguard the public funds."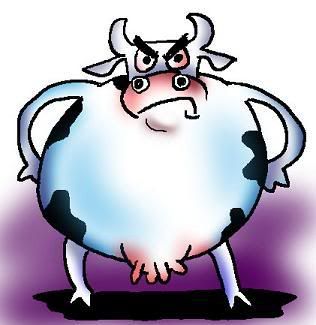 Dalam isu ini Pisau melihat kalangan penyokong kerajaan sendiri terpedaya dengan permainan persepi jahat oleh puaka haprak pakatan. Pokok pangkalnya didalan laporan Audit 2010 NFC tidak dikategorikan sebagai gagal. Sebaliknya Audit mencadangkan lagi agar menambahkan peruntukan bagi mempercepatkan pelaksanaan projek ini agar sasaran keperluan daging negara sebanyak 40% dapat dicapai.
Kata kuncinya

" TIDAK GAGAL" & "BERJAYA"

tetapi di fitnah dan putar belit oleh puak haram jadah ni sebagai "penyelewengan dan salah guna wang rakyat".
HOUSE PK
Apa isu sebenar mereka nak main ni? Kenapa tiba-tiba merek amenyerang peribadi seorang Menteri dan seorang Ketua Wanita? Fikir punya fikir, last-last baru la aku teringat sang kekasih Anwar si Rafizi sedang men'divert'kan isu atau senang cerita keputusan yang bakal dijatuhkan mahkamah terhadap kekasih gelapnya tu!
Patut la beria-ia benar Rafizi pertahan Anwar. Errr, Rafiz masih belum jawab sapa yang berlaku di UK seamsa lawatan Anwar ke sana.